HVAC SOLUTIONS SPECIALISTS FOR HIGH PERFORMANCE BUILDINGS
InnTech, a division of EMCO Corporation, is an HVAC consulting firm providing expert design, system selection and equipment supply solutions to contractor partners for project applications where a unique, innovative approach is necessary.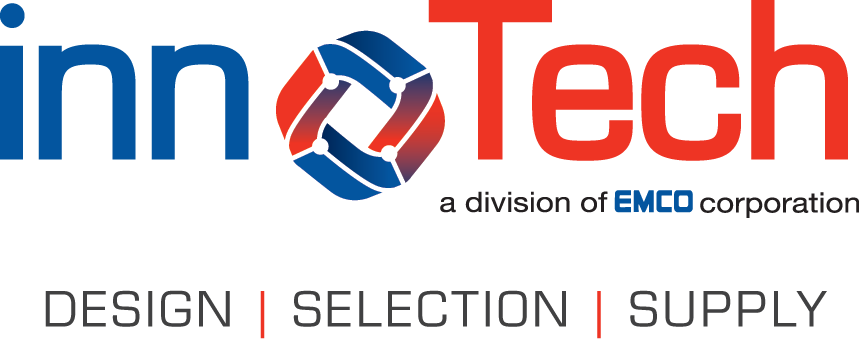 HVAC DESIGNS FOR PERMIT
Ventilation,
Heat Gain/Heat Loss,
Duct Designs
RESIDENTIAL
Deep energy retrofits and major renovations
Custom Homes
Low load, energy efficient Multi-family homes
EnergyStar, NetZero Ready and NetZero
HVAC solutions
DESIGN-BUILD
Heat Gain/Heat Loss,
Ventilation,
Air Systems Design
LIGHT COMMERCIAL
VRF system design and selection: Senior homes, offices and mixed-use buldings
Boiler room re-design/system replacement
Dehumidification for Grow Rooms
Indoor Air Quality: ventilation system upgrades
TURN-KEY ENGINEERING SERVICES
LARGE COMMERCIAL
Zero Carbon Building HVAC systems Design
LEED Buildings project consulting
Municipal & Institiutional building retrofits
Energy Sub-Metering for condos and
commercial real estate

LEAD GEN:
GETTING STARTED
InnTech consults with you to target the right customers and project opportunities to create leads

InnTech determines the best design partners to complete the project and facilitate project proposal approval to secure the project.

InnTech works with the contractor and local EMCO profit centers to secure all project materials and equipment on time and on budget.
INDOOR AIR QUALITY OPTIMIZATION
LARGE COMMERCIAL
Cannabis Grow Room Humidity Control
AC SYSTEM UPGRADE
LIGHT COMMERCIAL
Ducted RTU to Ductless VRF conversion
VENTILATION SYSTEM
RESIDENTIAL
VRF Make-up Air Split System
GOT A PROJECT?

CONTACT INN TECH FOR A QUOTE TODAY!
Our Partners:

Design

|

Selection

|

Supply
INN TECH CHOOSES THE RIGHT PARTNER FOR ALL YOUR PROJECT NEEDS TO ENSURE SUCCESS.

Tosot Bathica wants to say thank you to InnTech for connecting the Tosot brand to NRCan through the LEEP forums. As a vendor of high efficiency heat pumps focused on de-carbonizing buildings, it is important for us to partner up with distributors that can deliver HVAC design and project management services for applications requiring special technologies. We believe that InnTech allowed Tosot to gain a foothold in the Ontario market.
Guillaume Caillé
CEO
TOSOT-Bathica
HAVE A QUESTION? WE CAN HELP.
From project lead generation, design & quoting, ordering & processing and more.