InnTech, a division of EMCO Corporation, is an HVAC consulting firm providing expert design, system selection and equipment supply solutions to contractor partners for project applications where a unique, innovative approach is necessary.
The HVACR industry is evolving faster than ever before. Building code evolution, government policies, the push for carbon neutrality, integration of smart controls in buildings, and an increased demand for comfort are all factors that make it harder than ever to keep up as an HVAC contractor. For this reason, InnTech was created with the goal to support and educate HVAC contractors on future technologies that will be prominent in the next 5-10 years and stay ahead of the competition.
We are an extension to EMCO's mission to be a one stop shop solutions providor to our parnters by providing a single sourced and managed package solution of equipment selection, systems design and supply. With our integrated design process, all design, selection, supply and install partners constantly communicate to determine an agreed upon strategy to deliver the final solution, leading to quicker execution and better built systems.
OPPORTUNITIES
BROUGHT TO YOU
Inn Tech leverages industry partnerships to bring new, medium to large scale project opportunities to our partners. We supply our partners with a single sourced and managed solution package for medium to large scale projects requiring highly efficient and innovative HVACR solutions. This gives them the peace of mind, knowing the project will be executed effectively and efficiently.
GROW THE CAPACITY
OF YOUR TEAM
Too much time is spent on managing project requirements and stakeholders on jobs with innovative applications. Our team of experts streamline the design and selection process and optimize the time spent on projects outside of the normal comfort zone of many HVACR contractors to give them the confidence to expand their business into new market segments.
Inn tech's design solution services boost the credibility of our partners and help them grow their brand in the fast growing sustainable energy solutions market – putting them in a position to be an industry leader.
LEAD GEN:
GETTING STARTED
InnTech consults with you to target right customers, project opportunities and create leads
During this initial discovery session, InnTech works with the contractor to review their existing clients and potential new ones that would see value in innovative, energy efficient HVAC solutions.
For residential new construction, who are your leading builder partners looking to do NetZero projects?
In light commercial, what service contracts do you have that could use some energy savings by replacing old inefficient equipment that is continually needing service and coming to end of life?
InnTech solutions are always backed by designs that solve complex problems for existing or new buildings. For this reason, InnTech is a great fit for projects where the contractor is unsure of:
– Available solutions to meet the unique project requirements
– How to select and design a system that optimizes cost and energy efficiency.
– Size of the system required.
– System components/accessories required.
– Overall system design
Inn Tech determines best design stream / partners and facilitates project quote package approval to advance project.
During the design and quoting phase, the first step is to determine which InnTech design services are required. This is the most important step as the right system design is imperative to making the right sizing and selection decisions for determining the HVAC equipment to be used for the project.
InnTech consults with the contractor, building-owner, and design team on several factors that help determine the best design solution and bill of materials for the project. Some of these factors are:
– Ease of install for the contractor
– Equipment/material lead times
– Convenience and functional benefits for the end-user
– up-front cost and life-time cost to the end-user
– Product warranty and service support
Inn Tech arranges equipment ordering and delivery for processing with contractors
After receiving approval to proceed with the project, InnTech will work with the local EMCO profit centers to ensure on-time delivery of all materials and equipment required for the project.
During the design and quoting phase, we present a few options that are more cost effective that can always be a fall-back option if the end-user can't secure the funds for what was originally proposed. We also ensure that every project leverages any incentive programs available and for further financial support, we can offer financing/leasing options on the equipment to the end-user through our in-house ComfortOwl lease/finance program.
InnTech is the preferred partner in future technologies for our stakeholders.
We want to help our partners stay ahead of the competition by making the distant future closer and clearer for them. This means keeping our partners up to date with the technologies and solutions that will be required for tomorrow's HVAC systems as the world shifts towards low-carbon technologies for space and water heating to combat climate change.
EMCO Profit Centers are the #1 local source for innovative technology solutions.
Through our partnership with EMCO, InnTech is given the opportunity to influence and support a wide range of markets across Canada where EMCO does business with local HVAC contractors. We are a storng believer that local problems require local solutions which is why the foundation of our business is built on the decentralized EMCO profit center model which allows us to be the #1 local partner to our network of contractors. In order to do this, we work directly with the local EMCO profit centers to deliver InnTech solutions to their customers and educate their teams on new, emerging technologies to lead out in their local markets.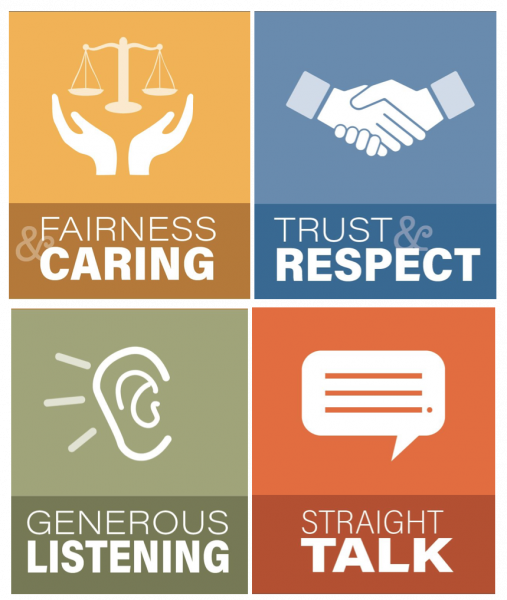 FAIRNESS & CARING
Doing the right thing and being committed to the success of others. Showing others by our words and actions that we genuinely care about them personally and professionally.
TRUST & RESPECT
Acting with integrity and leading by example. Always doing what we say we are going to do. Being trusting and respectful of others.
GENEROUS LISTENING
Listening carefully and deeply to ensure we fully understand each other. Being open to new ideas. Suspending our judgments in a way that encourages others to share their opinions and allows us to hear what others are truly saying.
STRAIGHT TALK
Respectfully saying the things we really mean in a timely manner and in the spirit of fairness and support of others. Providing feedback and being committed to having the conversations that are needed.
Contact your local EMCO Partners about InnTech today
HAVE A QUESTION? WE CAN HELP.
From project lead generation, design & quoting, ordering & processing and more.